Financial Transition Planning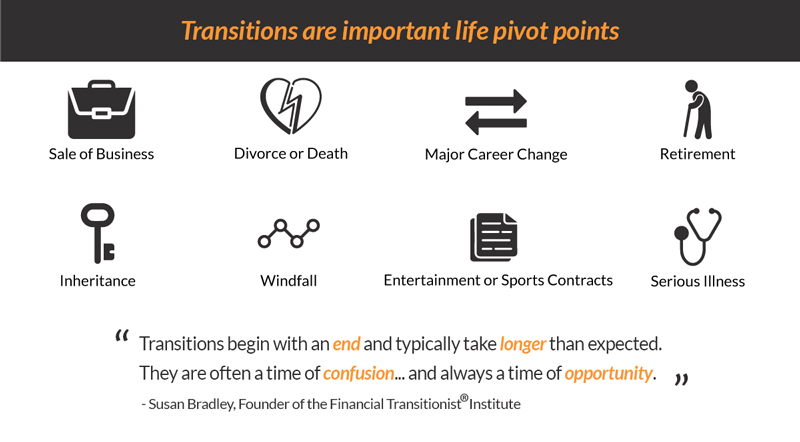 Life is always unpredictable which often throws at us unexpected edge that put us through an exorbitant amount of stress. The likelihood of stress due to these occurrence only increases as we age. Sometimes these situations are planned and we go through the change voluntarily. These changes, also called Transitions, can be the times of  opportunity. These transitions can push us into a position where what we considered a constant. Our mindset and self confident matters to overcome these issues.
Intelli360 knows how to help keep you safe when you're feeling stressed, and challenge you to even further enhance your positive experience when you're feeling strong.
If we are prepared then it leads us a clarity and eventually builds confidence to achieve.
A good financial advisor is capable of executing financial transition on a positive way.